Did you get injured at work?
Impact injury Center has a specific chiropractic care process for workers' compensation injuries to give you the best care during each phase of the healing process.
Let's get started.
The initial 6-12 weeks after an on-the-job injury is the ideal time to get your muscles, joints, and spine treated in order to reduce or eliminate the chances of long-term, chronic pain. Workplace injuries are often rather debilitating, preventing you from not only carrying out their job duties, but also severely limiting your ability to go about your normal recreational and daily living activities. So don't wait, give us a call and start feeling better today!
Why am I in pain?
Some people experience pain, soreness, stiffness, and other symptoms immediately after an on-the-job injury, while others do not experience symptoms until one or a couple days after the initial incident.
This is similar to when you go to the gym and exercise for the first time in months, but do not experience the intense soreness until one or two days later. In the gym, it is called DOMS (delayed onset muscle soreness); in a work injury, it is due to the injured tissue going through the inflammatory phase of the remodeling process. At this point, your brain and body are still trying to process the pain and upstart your recovery cascade.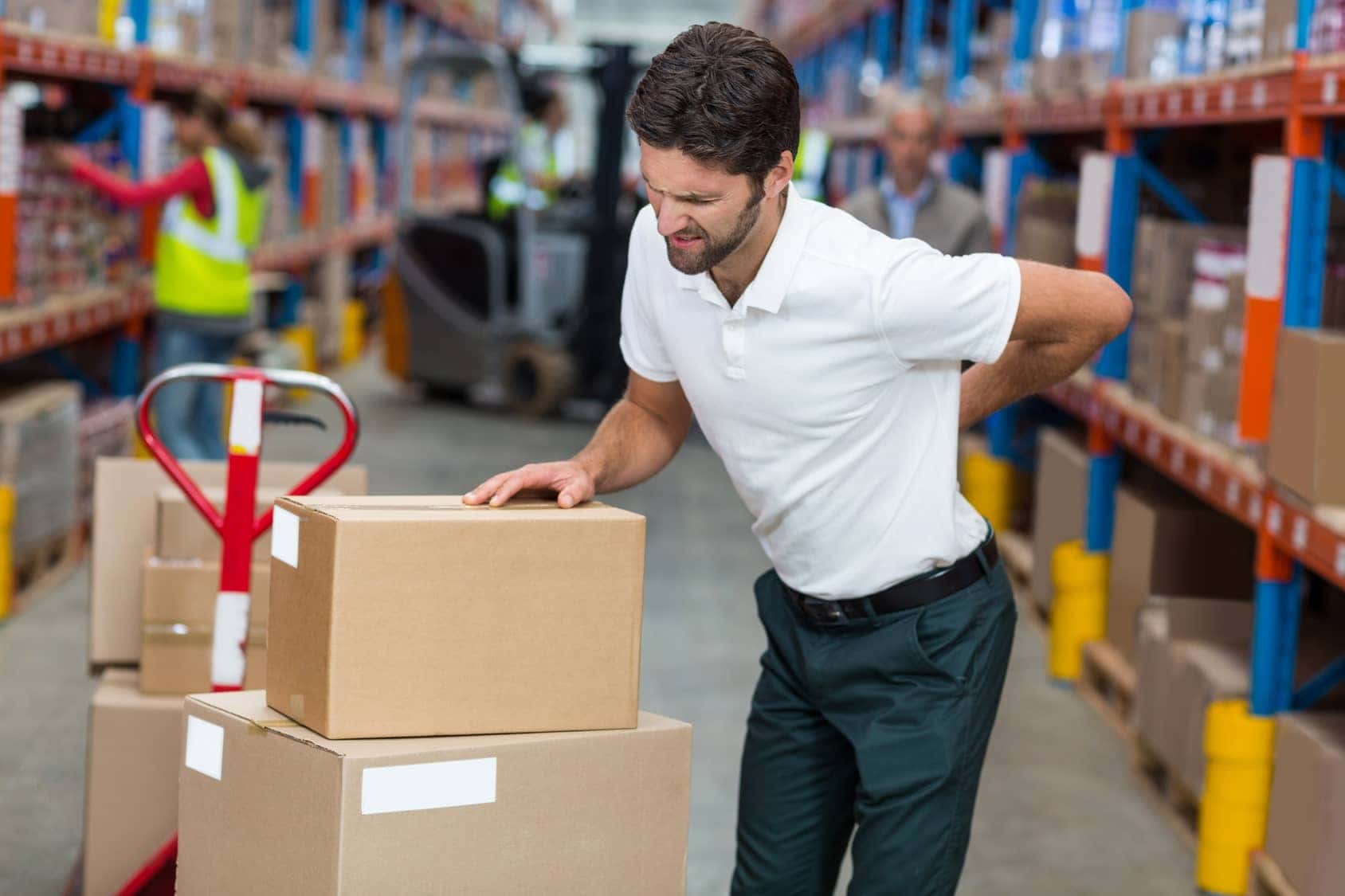 Workplace Injury Insurance in Oregon
If you suffer an accident or injury while working in Oregon, you are likely entitled to worker's compensation benefits that covers necessary medical expenses, including costs and co-pays associated with chiropractic care, massage therapy, exercise rehabilitation, medical imaging, and lost wages.
Impact Injury Center accepts most worker's compensation insurances for on-the-job injuries. Our billing team will help you with the logistics and details of this at times overwhelming process, including answering questions on the claims process and ensuring your treatment is properly covered. Review our insurance information for further details.
Common injuries/symptoms we treat after an on-the-job injury:
 whiplash/neck pain/strains/sprains/joint dysfunction
 tension headaches
 migraine headaches
 mid back pain/strains/sprains/joint dysfunction
 muscle spasms
 carpal tunnel syndrome
 elbow pain/strains/sprains/tennis elbow/golfer's elbow
 shoulder pain/strains/sprains/rotator cuff tears/bursitis
 ribcage pain/strains/sprains/joint dysfunction
 dizziness/vertigo
 low back pain/strains/sprains
 sacroiliac joint pain/sprains/dysfunction
 numbness or tingling in arms/legs
 low energy/fatigue
 general or joint-specific stiffness
 knee pain/strains/sprains/tendinitis/bursitis
 disc herniations
 temporomandibular joint (TMJ) disorders
 leg pain (sciatica)
Let us help you avoid the chronic pain and guide you through the healing process.
Contact the workers' comp injury specialists at Impact Injury Center today.
CONTACT US
or call 503-305-6585